Bright Angel Trail: Indian Gardens to Trailhead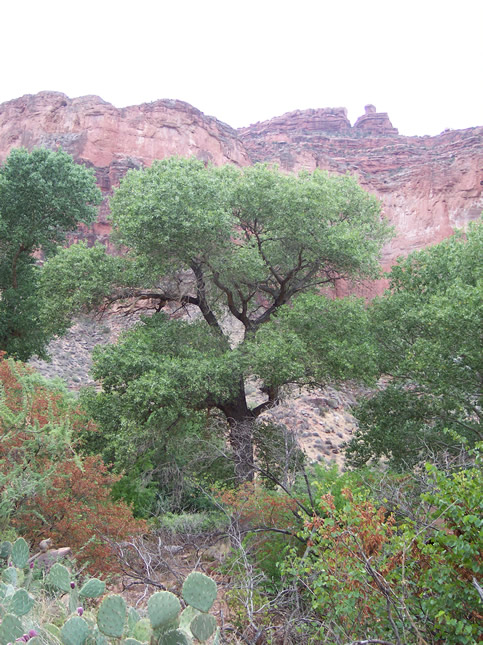 Looking back north along the trail. Indian Gardens can be seen.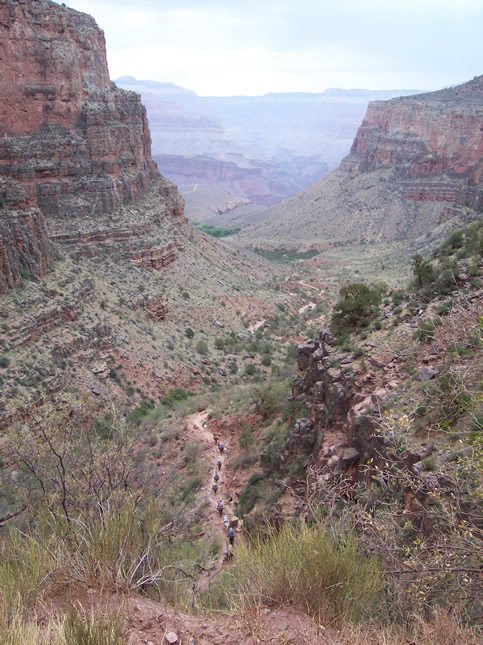 Looking north, Indian Gardens can just be seen as well as a mule train, go into the canyon.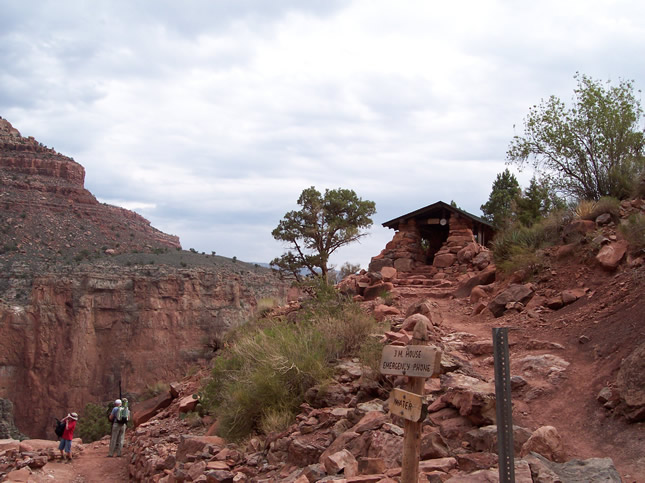 3 Mile Resthouse.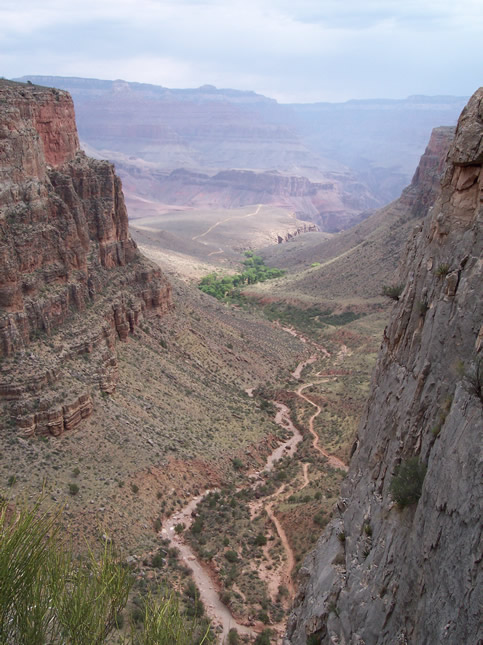 A slight detour off 3 Mile Resthouse gives this view back into the canyon. Indian Gardens is the strip of trees, beyond which a trail is visible up to Plateau Point, and the Bright Angel Trail actually goes off into the crevice to its right.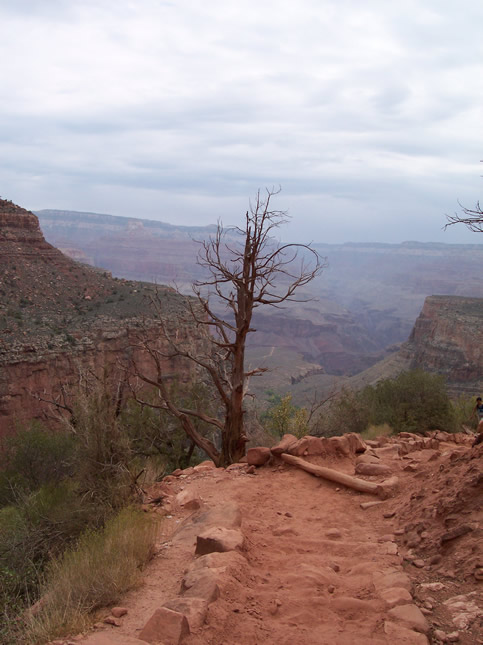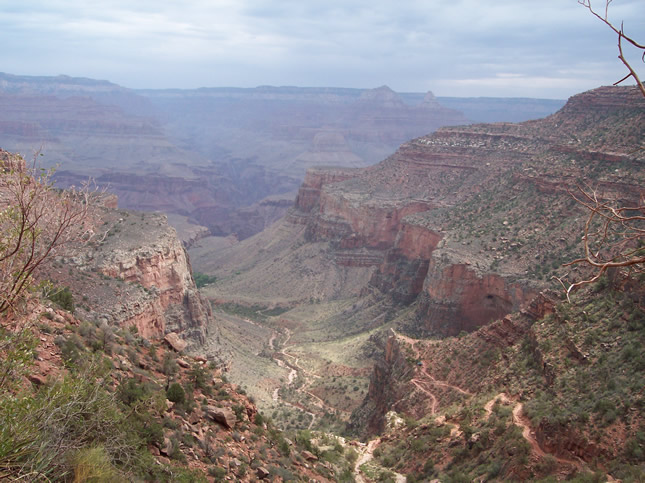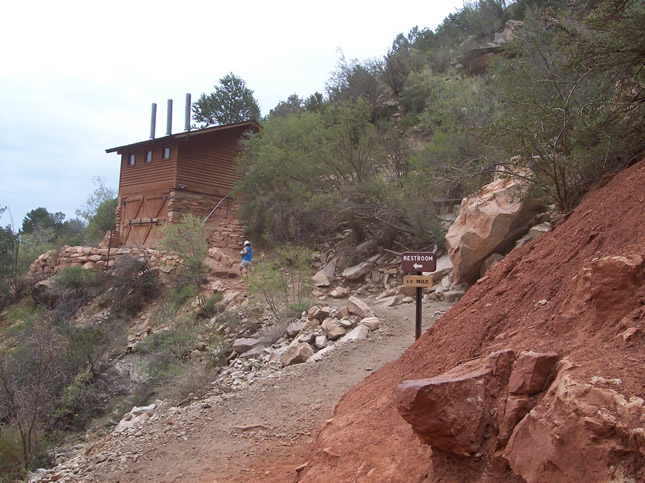 1.5 Mile Resthouse.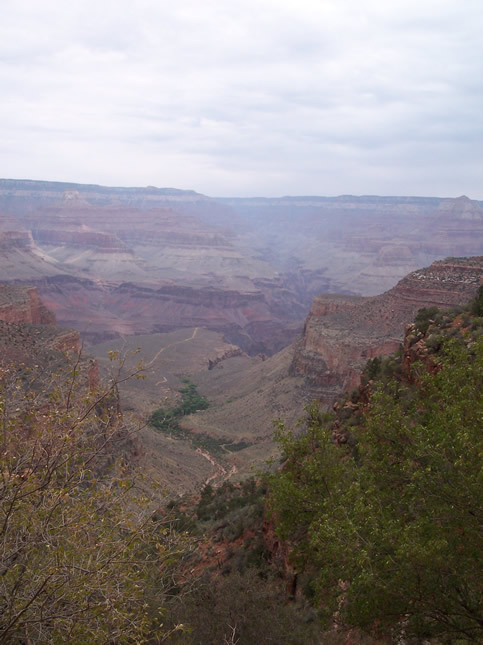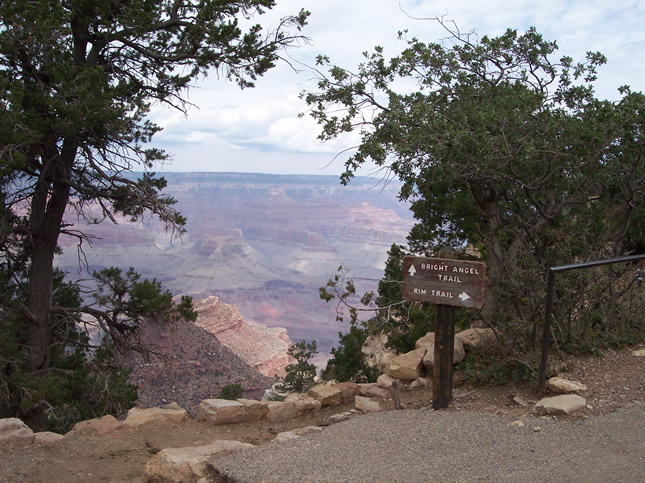 The Bright Angel Trailhead.