Bright Angel Trail: River Trail to Indian Gardens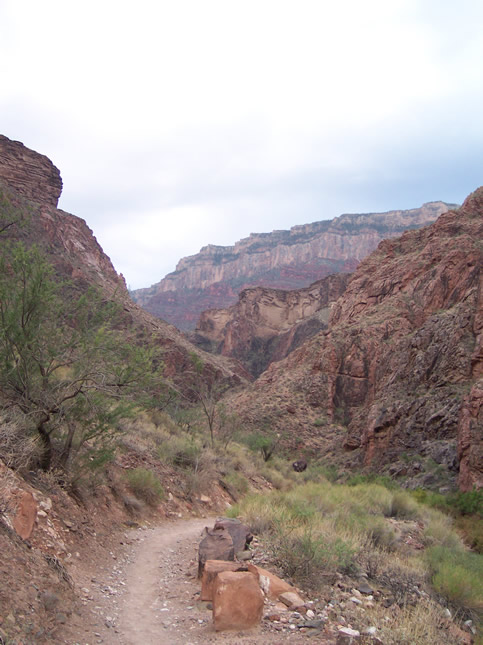 A little way off the River Trail (I think), looking at the South Rim.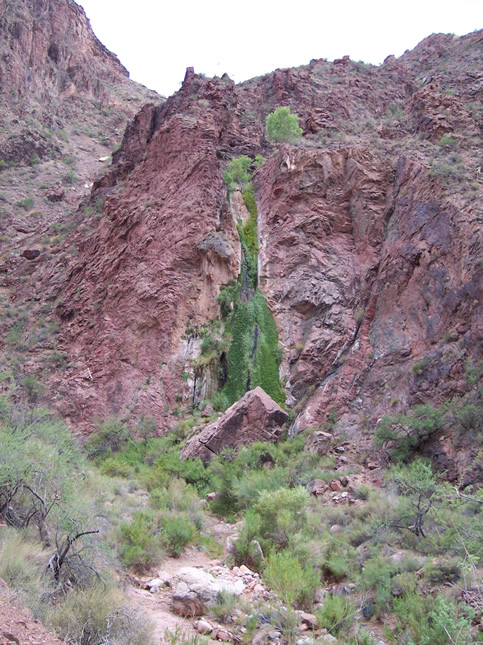 Cool little waterfall.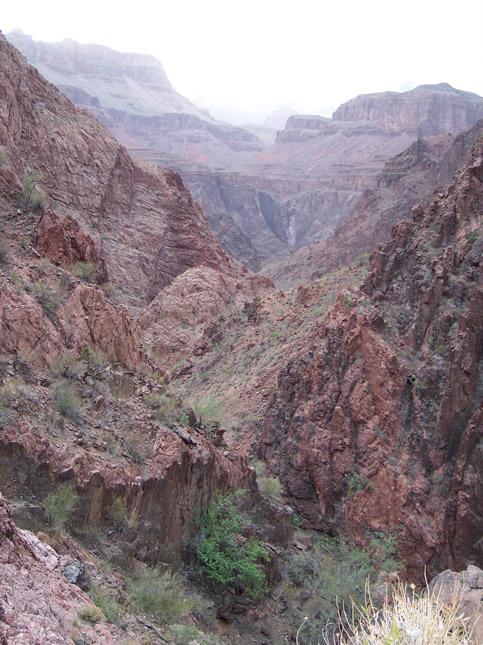 Not certain of the direction of this one, but I think its looking west-ish along the canyon.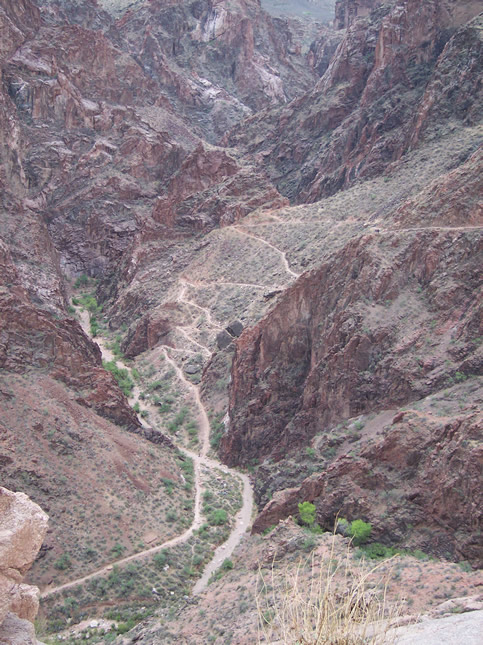 Looking back at the Bright Angel Trail just climbed, and Gardon Creek; the brown line that doesn't climb the hill.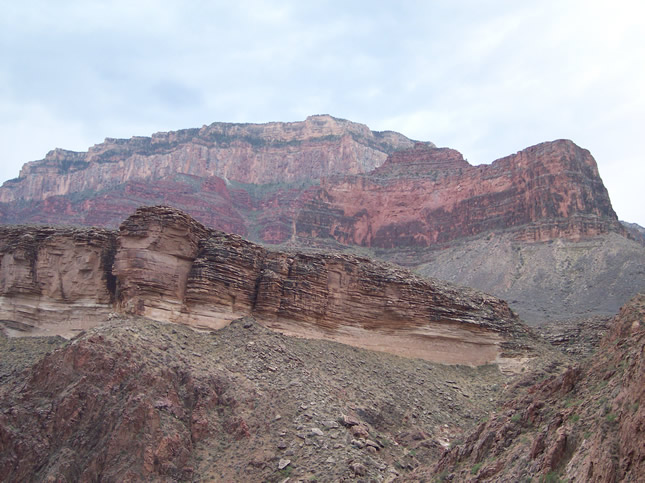 South Rim.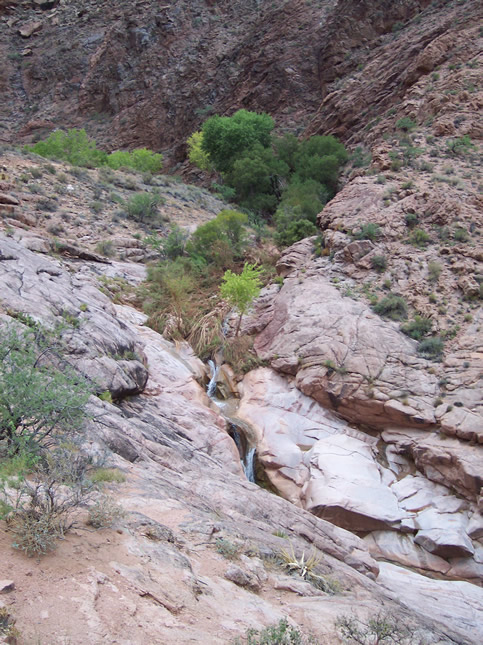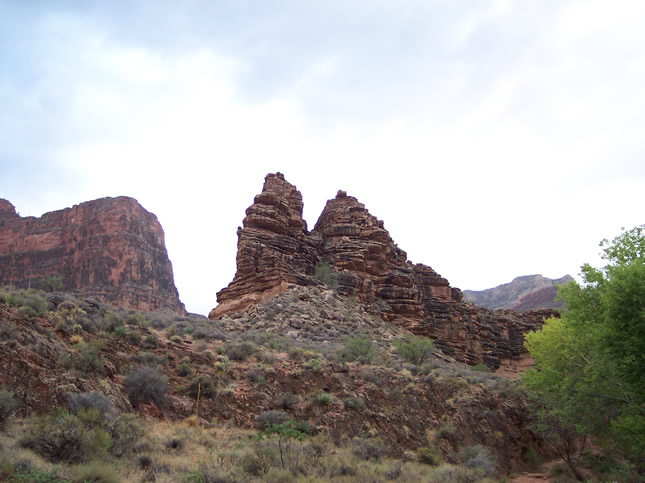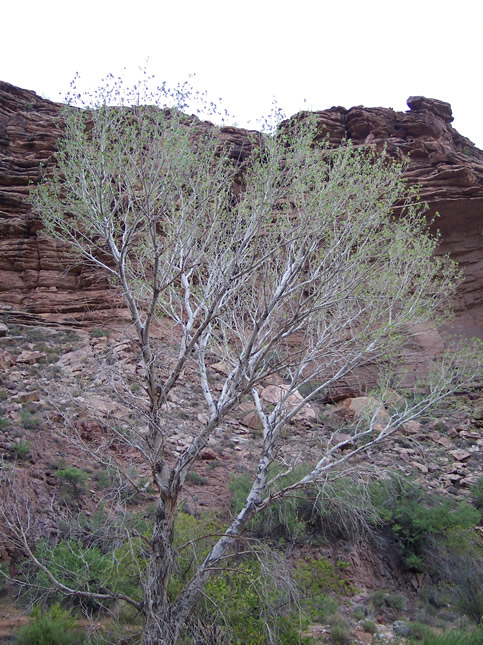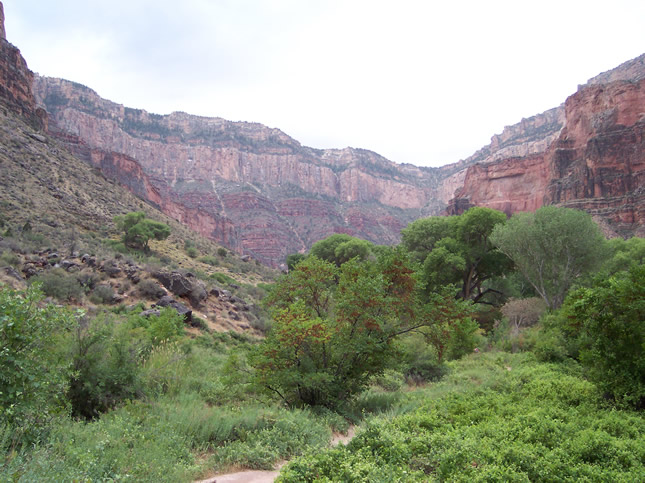 The approach to Indian Gardens, looking south...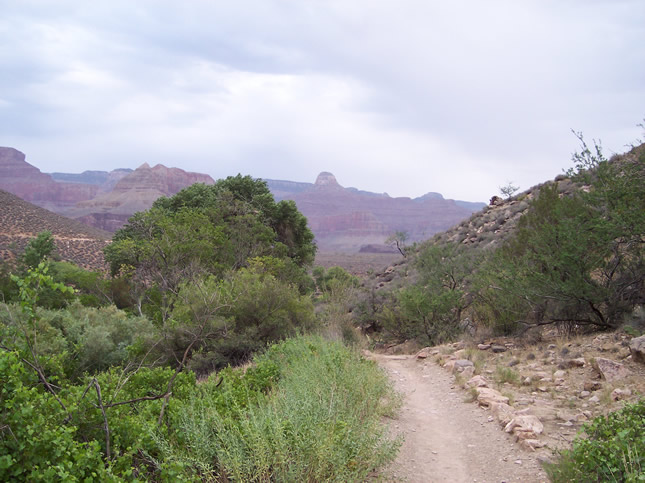 ... and north.